Fish Food /
Orca Hi-Protein Sinking Pellet Fish Food 2kg Large Pellet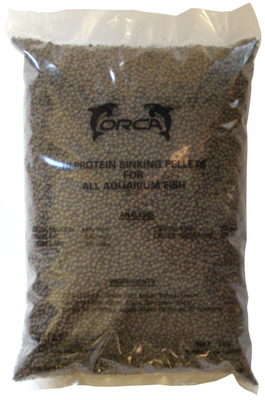 Item # FS18BL
Description:
5-6mm sinking pellet
Manufacturer:
Orca
Features
Orca Hi-Protein Sinking Pellets.
Suitable for all aquarium and pond fish.
Made in Taiwan.
Ingredients:Wheat Flour,White Fish Meal,Wheat Germ,Shrimp Meal,Corn Meal,Soybean Meal,Dried Sour Whey,Algae Meal,Minerals and Vitamins.
AU$47.95
Earn 480 points with this purchase
Copyright (c) 2019 The Aquarium Shop All rights reserved.