Fish Food /
Orca Floating Fish Pellet Food Mini 5kg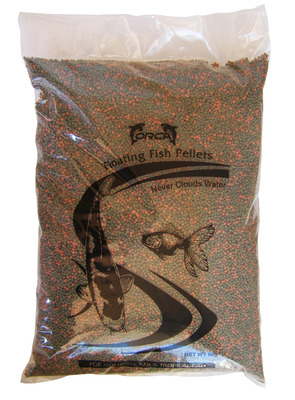 Item # FS02M
Description:
3-4mm red/green pellet
Manufacturer:
Orca
Features
Orca Floating Fish Pellets.
Never Clouds Water.
For Gold Fish, Koi and Tropical Fish.
Feed at least twice daily, giving as much as the fish can consume within a few minutes.
Principle ingredients: White Fish Meal, Shrimp Meal, Soybean Meal, Dried Yeast, Vitamins and Minerals, Squid Meal, Wheat Flour, Wheat Germ, Chlorella, Spirulina.
Product of Taiwan.
Analysis: crude protein: 32% min, crude fibre: 3% max, crude fat: 4% min, crude ash: 12% max, moisture: 10% max
AU$59.95
Earn 600 points with this purchase
Copyright (c) 2019 The Aquarium Shop All rights reserved.