Rewards /
Nutrafin Max Marine Flake Fish Food 38g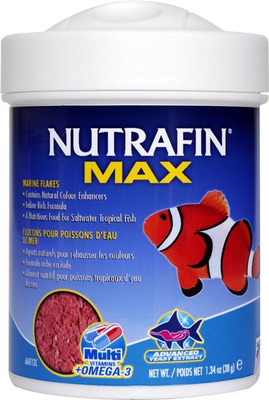 Item # NFM14
Description:
(A6812K) *** On Special Expiry 12/18 ***
Manufacturer:
Hagen
Features
Nutritious Iodine Rich Formula
No Artificial Colourants
A Complete Food for Saltwater Tropical Fish
Multi-Vitamins plus Omega 3
Advanced Yeast Extract
Ingredients: Cereals, fish and fish derivatives, molluscs and crustaceans (krill 3%), derivatives of vegetable origin (spirulina 5%, nori 5%, red algae meal 0.07%), olis and fats, yeasts (advanced yeast extract 0.05%), choline chloride. With antioxidant and preserved with EC permitted additives.
AU$4.95 (Was AU$10.35 you save AU$5.40)
Earn 50 points with this purchase
Copyright (c) 2018 The Aquarium Shop All rights reserved.