Dog Supplies /
Green Tea Herbals Sensi Belly Sensitive Stomach Treat 2 pack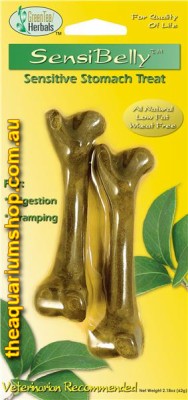 Item # NPI02
Description:
All natural ingredients, low fat and wheat free.
Manufacturer:
Natural Polymer International Corp.
Features
Veterinarian recommended.
For digestion and cramping.
Contains green tea, hawthorn, anise, ginger, cinnamomum. Wheat free.
Size of bones approx 10.5cm long each.
AU$1.95 (Was AU$3.30 you save AU$1.35)
Earn 20 points with this purchase
Copyright (c) 2017 The Aquarium Shop All rights reserved.