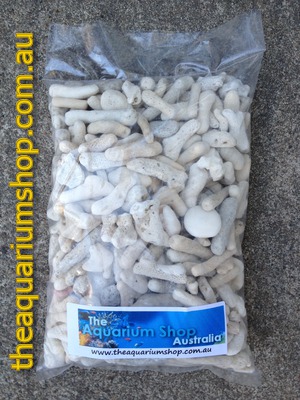 Item # CR-01
Description:
Bio-mechanical filter media 10-20mm
Features
Biomechanical filter media.
For the biological and mechanical filtration of all freshwater and marine aquariums.
The extremely high porosity creates optimum living conditions for nitrifying bacteria and other micro-organisms.
Will raise the PH and hardness of the water.
Perfect for both marine and African Cichlid aquariums.
AU$3.95 (Was AU$6.95 you save AU$3.00)
Earn 40 points with this purchase
AU$7.50
Was AU$11.95
Saving AU$4.45

Out of stock

Filter Media Coral Rubble Pieces 2kg
Bio-mechanical filter media 10-20mm
Copyright (c) 2018 The Aquarium Shop All rights reserved.