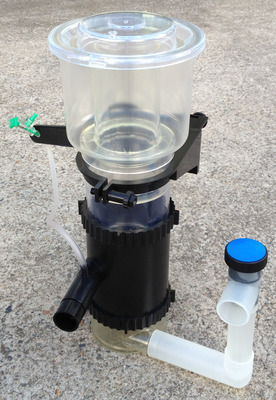 Item # 5984
Description:
Suit upto 200 litre capacity
Manufacturer:
Jebo
Features
Simple and effective design.
Internal tank or in-sump installation.
Most efficient protein skimmer with venturi action.
Suitable for all marine aquariums.
Ideal for all marine aquariums up to 200 litres.
No air stone necessary.
More effective than air-driven protein skimmers.
High capacity collection chamber.
Made in China.
Needs to be installed with a pump approx. 1200lph.
AU$35.00 (Was AU$49.95 you save AU$14.95)
Copyright (c) 2018 The Aquarium Shop All rights reserved.