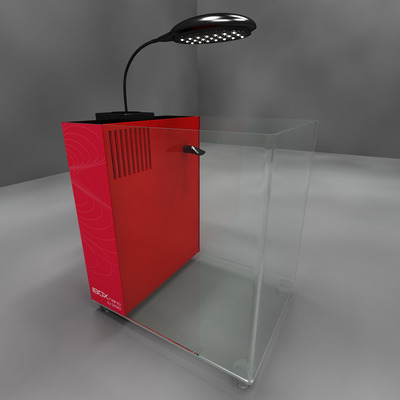 Item # iB9-RED
Description:
Desktop Acrylic Fish Tank with Light *** REDUCED ON SPECIAL LIMITED STOCK AT THIS PRICE ***
Features
Easy to set-up and maintain however basic fishkeeping knowledge will help.
Designed to make nano freshwater fish keeping easy.
The Skimz iBOX Nano Tank comes complete with filtration system and high intensity 21 LED light.
This nano tank is small enough to fit almost everywhere including your desk at work.
Dimensions: W180 x D225 x H245mm
Capacity: Approx 9.5 Litres
1 Year warranty
Integrated filtration system
Low voltage, high intensity 21 LED light with moonlight
European circulation pump
Note only includes one elbow join (not 2 as shown in video)
Setup layout photo below:

AU$64.95 (Was AU$89.95 you save AU$25.00)
Earn 650 points with this purchase
Copyright (c) 2018 The Aquarium Shop All rights reserved.