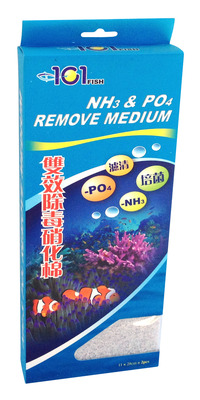 Item # 1611
Description:
28x11x2cm (3 Pack)
Manufacturer:
Fish 101
Features
NH3 and PO4 removal media.
1 x Ammonia pad, 1 x Phosphate pad and 1 x Poly Fibre pad.
The Phosphate sponge is coated with aluminium oxide as the absorption media, this help prevents algae from growing and reproducing.
This has 9 times the absorption capacity of traditional activated carbons.
The Ammonia sponge is coated with Zeolite as the absorption media with a capacity of 1000mol/100gm.
Up to 90% of toxic NH3 is eliminated, this is essential particularly for new established aquariums.
Suitable for both fresh and salt water aquariums.
Ideal replacement filter media for all types of filters.
Perfect for wet/dry top filter systems.
Can be cut to any size.
Reduces phosphate and ammonia in aquarium water.
Also mechanically cleans the water by trapping suspended solids and contaminants.
Reusable several times over.
Easy to clean.
Rinse before use.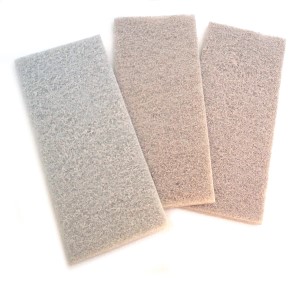 AU$14.95 (Was AU$18.95 you save AU$4.00)
Copyright (c) 2018 The Aquarium Shop All rights reserved.