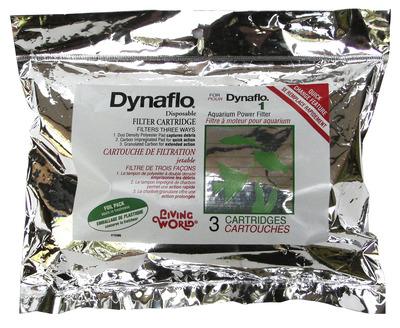 Item # FA45
Description:
3 Pack
Manufacturer:
Hagen
Features
Dynaflo Disposable Filter Cartridges.
3 Cartridges.
Suitable for the Dynaflo Hang-on-Filter 10.
Quick change feature.
Filters three ways.
1-Duo Density Polyester Pad,captures debris.
2-CarbonIimpregnated Pad for quick action.
3-Granulated carbon for extended action.
Foil pack seals in freshness.
Made by Living World.
Distributed by Hagen.
Made in China.
AU$12.10
Copyright (c) 2021 The Aquarium Shop All rights reserved.