Fish Food /
Wardley Premium Cichlid Pellets Fish Food Medium 142g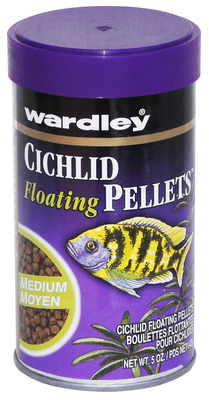 Item # W631
Description:
Floating *** ON SPECIAL REDUCED TO CLEAR ***
Manufacturer:
Wardley
Features
Wardley Premium Cichlid Floating Pellets is a balanced staple food for herbivorous and carnivorous cichlids.
Contains a stabilised form of Vitamin C, which aids in normal wound healing, disease resistance, and normal bone and gill development.
AU$4.95 (Was AU$14.60 you save AU$9.65)
Earn 50 points with this purchase
Copyright (c) 2019 The Aquarium Shop All rights reserved.