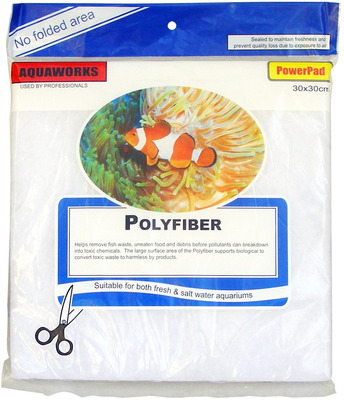 Item # AQW01
Description:
Powerpad 30x30cm (Blue Label)
Manufacturer:
Aquaworks
Features
Suitable for both fresh and salt water aquariums.
Helps remove fish waste, uneaten food and debris before pollutants can breakdown into toxic chemicals.
Promotes fish health by improving water quality.
Sealed to maintain freshness and prevent quality loss due to exposure to air.
AU$8.00
Earn 80 points with this purchase
Copyright (c) 2021 The Aquarium Shop All rights reserved.