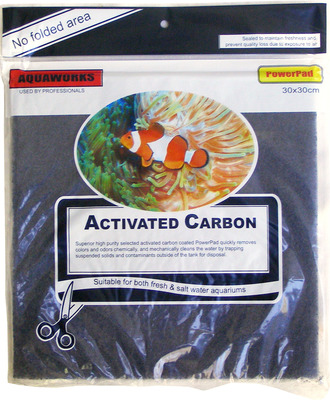 Item # AQW02
Description:
Powerpad 30x30cm (Black Label)
Features
Superior high purity selected activated carbon coated PowerPad quickly removes colours and odours chemically, and mechanically cleans the water by trapping suspended solids and contaminants outside of the tanks for disposal.
Suitable for both fresh and salt water aquariums.
Sealed to maintain freshness and prevent quality loss due to exposure to air.
AU$9.95
Earn 99 points with this purchase
Copyright (c) 2021 The Aquarium Shop All rights reserved.