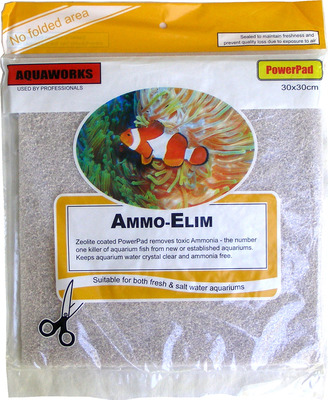 Item # AQW03
Description:
Removes Ammonia 30x30cm (Yellow Label)
Features
Zeolite coated PowerPad removes toxic Ammonia - the number one killer of aquarium fish from new or established aquariums.
Keeps aquarium water water crystal clear and ammonia free.
Suitable for both freshwater and saltwater aquariums.
Sealed to maintain freshness and prevent quality loss due to exposure to air.
AU$8.85
Earn 88 points with this purchase
Copyright (c) 2021 The Aquarium Shop All rights reserved.