Fish Food /
Wardley Tropical Food Flakes Food 25g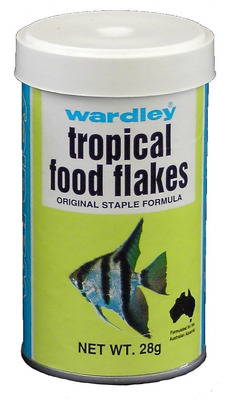 Item # W515
Description:
Original staple formula *** ON SPECIAL REDUCED TO CLEAR ***
Manufacturer:
Wardley
Features
Wardley's Tropical Food Flakes is an homogenized, nutritious basic diet for all species of tropical fish.
Specially formulated for Australian aquariums and popular amongst Australian aquarists for generations. Containing 19 all natural ingredients. No artificial colours or flavours
An excellent replacement diet for live food, this eagerly accepted flake diet will not clould aquarium water if fed properly.
Feed several times daily - never more at one feeding than your fish can consume in 5 minutes. Don't overfeed.
AU$4.20 (Was AU$8.35 you save AU$4.15)
Earn 42 points with this purchase
Copyright (c) 2019 The Aquarium Shop All rights reserved.