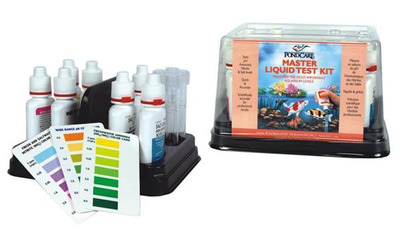 Item # APH226
Description:
Complete kit for testing pond and tap water. (500 Tests)
Manufacturer:
Mars Fishcare
Features
PondCare Master Test Kit is a complete kit for testing tap water & pond water.
Tests water 4 different ways to protect pond fish from dangerous water conditions.
Tests include: pH, ammonia, nitrite, and phosphate. Kit contains instruction book, improved color cards for easier reading, 6 bottles, 4 test tubes and holding tray.
AU$57.10
Earn 545 points with this purchase

Aquarium Pharmaceuticals API Freshwater Master Test Kit
Over 800 Tests

Aquarium Pharmaceuticals API Saltwater Master Test Kit
Over 550 Tests
Copyright (c) 2019 The Aquarium Shop All rights reserved.