Fish Food /
Wardley Algae Discs Fish Food 85g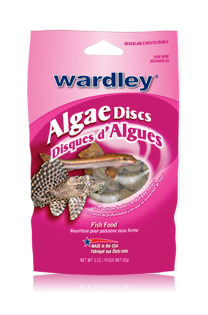 Item # W415
Description:
*** ON SPECIAL REDUCED TO CLEAR ***
Manufacturer:
Wardley
Features
Wardley Premium Algae Discs are an all vegetable food for bottom feeders and algae eaters.
Formulated with spirulina as its main ingredient, this blue green algae is known for its abundance of colour enhancers.
With the addition of stabilised Vitamin C and a multivitamin supplement, this food is a perfect diet for herbivorous fish.
AU$9.50 (Was AU$16.95 you save AU$7.45)
Earn 95 points with this purchase
Copyright (c) 2019 The Aquarium Shop All rights reserved.