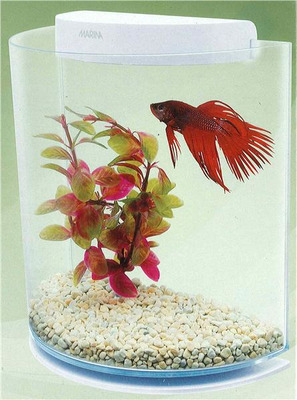 Item # PA71
Description:
3 Litre
Manufacturer:
Hagen
Features
22.5 height x 20 x 10cm
Perfect addition for any room and decor
Unique open design makes it easy for feeding
Seamless 180 degree panoramic view
Pedestal base protects surfaces from being damaged
Includes: 3 Litre plastic aquarium base and cover, Natural Gravel 250g, Nutrafin Betta Bowl conditioner 59mL
Note fish and plants not included
Betta fish make excellent first pets.  With their multitude of vibrant colourations and long flowing fins, the beauty of the Betta bring tranquility and serenity to any environment.
Bettas do best if kept in warm temperatures so it is important to keep the aquarium water temperature between 24-27 degrees
AU$19.95 (Was AU$29.95 you save AU$10.00)
Earn 200 points with this purchase
Copyright (c) 2020 The Aquarium Shop All rights reserved.