Fish Food /
Vitalis Aquatic Nutrition Tropical Flakes 30g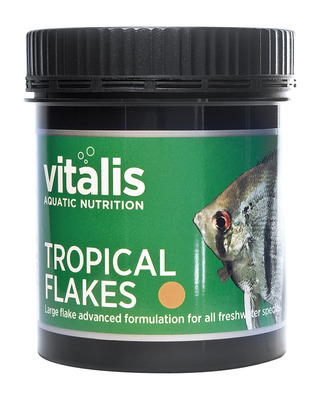 Item # 203002
Description:
Flakes Natural Ingredients *** ON SPECIAL EXPIRY 03/2019 ***
Manufacturer:
Vitalis Aquatic Nutrition
Features
Health - Colour - Vitality
Provides a complete balanced diet for tropical freshwater species
Also provide a rich source of high quality protein, lipids and natural carotenoid pigments and have been designed to ensure filter efficiency and optimum water quality.

.

Less waste - improved water quality  
Natural Ingredients
A complete pet food for tropical fresh water fish, suitable for Tropical Angelfish, Tetras, Rasboras, Barbs, Livebearers, Gobies, Minnows, Rainbowfish, Pufferfish, Gouramis
Composition: Fish and fish derivatives, deratives of vegetable origin, algae, oils and fats, minerals, molluscs and crustaceans
Analysis: Protein 43.8%, Inorganic Matter 16%, Fat Content 7.5%, Fibre 2.2%
Sensory Additives: Astaxanthin 83mg/kg.
Nutritional Additives: Vitamin A 10,000iu/kg, Vitamin D3 2,000iu/kg, Vitamin E 200iu/kg, Zinc Sulphate Monohydrate 417mg/kg, Manganous Oxide 313mg/kg, Ferrous Sulphate Monohydrate 297mg/kg, Calcium Iodate Anhydrous 7.9mg/kg, Sodium Molybdate 6.4mg/kg, Cupric Sulphate Pentahydrate 2.4mg/kg, Sodium Selenite 0.2mg/kg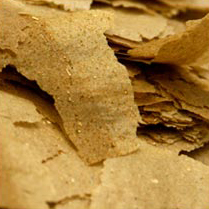 AU$12.25 (Was AU$16.40 you save AU$4.15)
Earn 122 points with this purchase
AU$5.80
Was AU$11.33
Saving AU$5.53


Vitalis Aquatic Nutrition Tropical Flakes 15g
Flakes Natural Ingredients *** ON SPECIAL OLD STOCK NO EXPIRY ***
Copyright (c) 2019 The Aquarium Shop All rights reserved.