Fish Food /
Vitalis Aquatic Nutrition Goldfish Flakes Coldwater Range 15g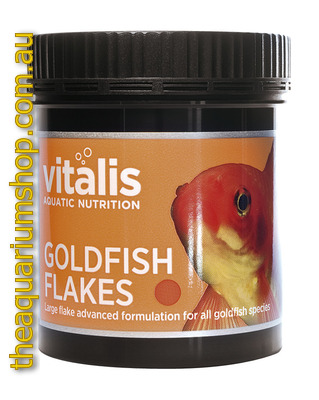 Item # 400501
Description:
Flakes Natural Ingredients *** ON SPECIAL NO BEST BEFORE ***
Manufacturer:
Vitalis
Features
Our principal cold water flake diet delivers a palatable and highly digestible balanced feed. Incorporating our key nutritional ingredients, natural pigments and minerals, it allows your fish to maintain good health and colouration.
Unique large flake formulation
Less waste - improved water quality
Natural, sustainably sourced ingredients
Composition: Fish and Fish Derivatives, Derivatives of Vegetable Origin, Oils and Fats, Minerals, Vitamins, Molluscs and Crustaceans
Sensory Additives: Canthaxanthin 33mg/kg
Nutritional Additives: Vitamin A 15,000IU/kg, Vitamin D3 2,000IU/kg, Vitamin E 200mg/kg, Zinc sulphate monohydrate 417mg/kg, Manganous sulphate monohydrate 313mg/kg, Ferrous sulphate monohydrate 297mg/kg, Calcium iodate anhydrous 7.9mg/kg, Sodium molybdate 6.3mg/kg, Cupric sulphate pentahydrate 2.3mg/kg, Sodium selenite 0.2mg/kg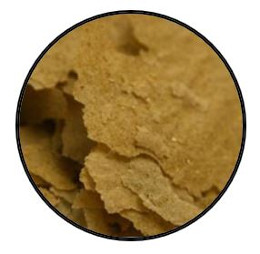 AU$2.35 (Was AU$11.33 you save AU$8.98)
Earn 24 points with this purchase
AU$1.95
Was AU$16.40
Saving AU$14.45


Vitalis Aquatic Nutrition Goldfish Flakes Coldwater Range 30g
Flakes Natural Ingredients *** ON SPECIAL BEST BEFORE 04/2018 ***
Copyright (c) 2020 The Aquarium Shop All rights reserved.