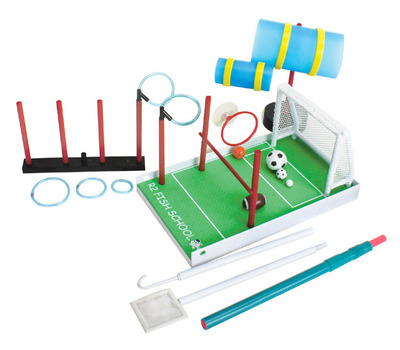 Item # R2FS
Description:
Complete training system that includes everything you need to teach your fish really amazing tricks.
Features
The kit explains in simple, detailed steps how to easily train your fish. Teach your fish to play fetch, shoot hoops, swim the slalom, do the limbo and more!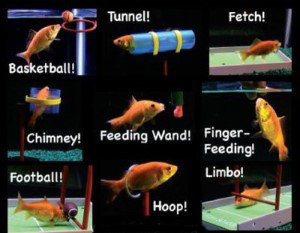 Your kit comes complete with:
Instructional DVD (45 minutes of training info with Dr Dean, Kyle and Comet)
R2 Fish School training platform (The arena for your fish tricks!)
Over 20 compatible training accessories
All new feeding wand (The key behind positive reinforcement training)
Instructional manual with 100+ photos
Compact base for bowls or small tanks
Almost all fish 1-6 inches in length can be trained. Moor goldfish, Oranda Goldfish, Cichlids, Bettas, fancy goldfish are amongst the many types of fish that have been successfully trained.
WARNING: Choking Hazard; Contains small balls and small parts. Not for children under 3 years. RECOMMENDED FOR USE BY ANYONE OVER 14 YEARS OF AGE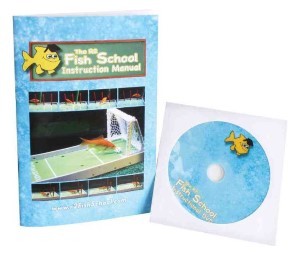 AU$29.95 (Was AU$49.95 you save AU$20.00)
Earn 300 points with this purchase
Copyright (c) 2019 The Aquarium Shop All rights reserved.