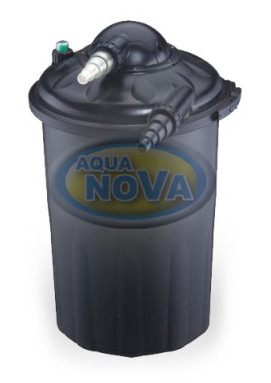 Item # NPF-40
Description:
Pond Filter with 18watt UV Clarifier. Use with 10000 L/Hr pump (Packaging may vary from picture.) *** PRICE IS FOR LOCAL PICKUP GOLD COAST QLD. DELIVERY TO BRISBANE/GOLD COAST REGION CONTACT US FOR A QUOTE ***
Manufacturer:
Aqua Nova
Features
Cleans ponds up to 20000 Litres
Pressure activated biological fitler with integral ultra violet clarifier
1 years limited warranty
Eco filter - energy saving
Includes 2 multi-grade foams, bio-balls & 18W UVC
40 Litre capacity
In/Out pipe diameters: 20/25/32/40mm to suit various pipes/tubing
Uses industry standard PL-S 11WTUV bulb
Epoxy encapsulated UVC electrical head for assured reliability
The filter unit is IP44 rated as weatherproof & can be buried in the garden up to the lid
Dimensions: 413x605mm
7.5m Low Voltage cable plus 1.8m mains flex on transformer.
Full 360 degree outlet head adjustment.
Cleaning indicator for foam sponge maintenance.
Multi-stage biological and mechanical filtration process provides maximum pond filtration
Large foam surface provides increased filtration and beneficial bacteria growth
Includes 18 bio-balls, providing a high-surface area for beneficial bacteria to thrive and naturally clean pond pollutants
Unique external pressure indicator shows green when filter is performing properly, and shows red when filter cleaning is necessary
Unit is designed to be hidden and keep your pond environment beautiful - the filter is designed to be partially buried!
Ideal for use with waterfall applications
UV light incorporates special quartz glass, a high quality clear material that allows virtually all ultra-violet light to pass, significantly increasing the performance of your filter.
Fish stocking & density: Up to 50cm of goldfish per 1000L of pond volume. (total measurement of the fish lengths). Fish must be added to the pond in stages to 50% over the first 6 months, which then allows for growth to maximum capacity. This is taken from common industry practice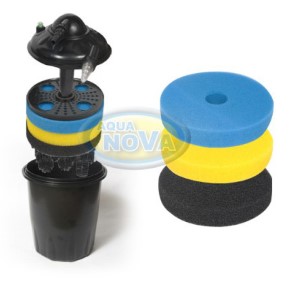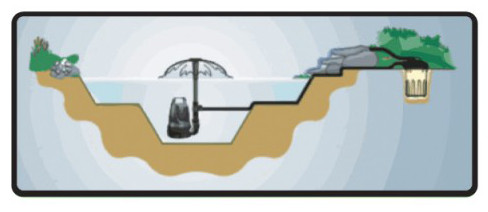 AU$199.95 (Was AU$349.95 you save AU$150.00)
(Bulky Item)
Earn 2000 points with this purchase
Copyright (c) 2020 The Aquarium Shop All rights reserved.