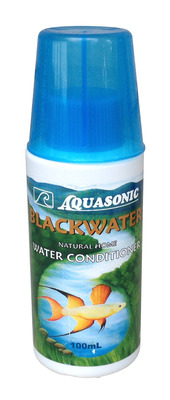 Item # NH320
Description:
Creating natural tropical water conditions
Features
Aquasonics Blackwater Conditioner contains various humic acids, tannins, and organic acids that are often present in "Blackwater" conditions.
Blackwater Conditioner is an all natural product, so can be used with even the most delicate of species.
Blackwater Conditioner will help improve colouration and health, improves spawning condition, and may enhance plant growth.
Blackwater Conditioner is suited to many Asian, African and South American species.
For best results add Blackwater Conditioner when starting up an aquarium, or after a water change is performed.
Dose Rate: Add 10mL per 20 litres of aquarium water.
Made in Australia
AU$10.60
Earn 106 points with this purchase
Copyright (c) 2021 The Aquarium Shop All rights reserved.