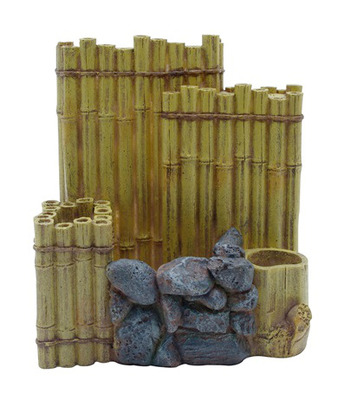 Item # EDG12
Description:
(12289)
Features
Decorate your Fluval EDGE aquarium with this attractive Bamboo Wall II aquarium ornament.
Made of durable resin, this exotic-looking decorative item blends in nicely in a variety of aquarium setups.
The ornament includes three plant baskets with holes at the bottom that allow roots to grow through.
It also has a cutout that accommodates the inlet pipe of the aquarium's filter, so that you can place the item directly against the back wall.
Size: 16.5w x 10.5d x 19h cm
AU$26.20
Copyright (c) 2021 The Aquarium Shop All rights reserved.