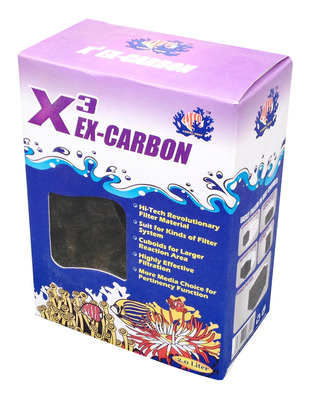 Item # CRM-46A
Description:
Suitable for up to 100lt
Manufacturer:
Coral Reef
Features
Suitable for both fresh and salt water aquariums.
Revolutionary type of filter material.
Ideal replacement media for all types of filters.
Removes harmful impurities from aquarium water.
Bio sponge cubes 1cm square in size.
Hi-Tech spray method coats the sponges cube with high quality absorbing carbon.
Can be used on its own or mixed with other media.
Also mechanically cleans the water by trapping suspended solids and contaminants.
Easy to clean.
Rinse before use.
AU$13.20 (Was AU$19.95 you save AU$6.75)
Earn 132 points with this purchase
Copyright (c) 2019 The Aquarium Shop All rights reserved.