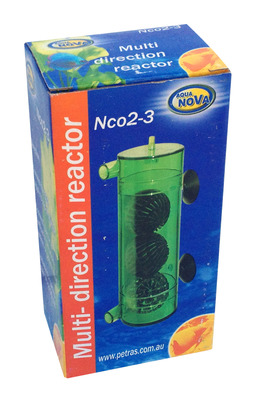 Item # NCO2-3
Description:
For dissolving CO2 into aquariums
Manufacturer:
Aqua Nova
Features
Aqua Nova Multi Direction Reactor.
Suitable for aquariums 40lt - 150lt.
Allows CO2 gas to better dissolve into the water preventing loss in to the atmosphere. 
Used in between CO2 source and powerhead or filter outlet.
Includes connection elbows and mounting suction caps.
Made in China.
AU$13.95
Earn 140 points with this purchase
Copyright (c) 2020 The Aquarium Shop All rights reserved.