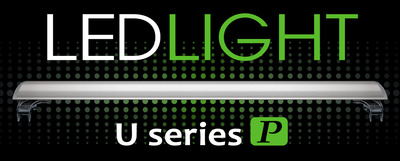 Item # UA-LED-U-P-20
Description:
For all aquatic plants
Manufacturer:
Up Aqua
Features
Slim design for an elegant style
High luminance LED lamp
Energy saving and Environmentally friendly
Long Life
Adopts four chip LED to generate multi-spectrum light and simulate the natural light of the sun. 7000K colour temperature fits the PAR (Photosynthetic Available Radiation) well and make for optimum photosynthesis of all aquatic plants.
Specifications:
- Adjustable mounting arms
- AC 240V / DC 12V with Australian power adapter
- Colour Temp 7000K
- Lumen Output: 100-150 lm / 1pcs
Size: 60cm x 11cm x 2.2cm (note need to allow extra 1cm for the power cord)
Bracket size suits edge up to 1.5cm thickness
1 year warranty

AU$129.95 (Was AU$149.95 you save AU$20.00)
Earn 1300 points with this purchase
Copyright (c) 2019 The Aquarium Shop All rights reserved.