Item # 101174
Description:
Hot 2006 for tanks up to around 15 Litres great for Nano, Betta and Shrimp tanks (104257)
Manufacturer:
Aquael
Features
Unbreakable - exterior is made of a tough polymer instead of glass.
Safe to use in all types of aquariums, Acrylic, plastic or glass.
Suitable for both freshwater and saltwater aquariums.
Integrated thermostat pre-set to around a maximum of 23-26 degrees celcius.
No adjustment necessary, heater will increase aquarium temperature - this 20watt will raise the temp by up to 8 degrees in a 20 litre aquarium. See table below.
The smaller the aquarium the larger heating capacity.
Will automatically shut off when the ideal water temperature is reached.
Only uses 20 watts of power. 
Dimensions - heater size: 10cm x 17.5cm (excluding suction cups)
2 year guarantee
Made in Poland
IPX8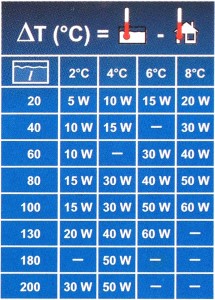 AU$20.95 (Was AU$24.95 you save AU$4.00)
Earn 210 points with this purchase
Copyright (c) 2019 The Aquarium Shop All rights reserved.