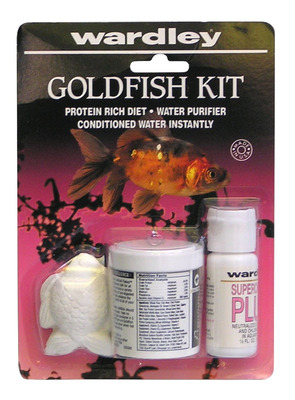 Item # W1149
Description:
*** DISCOUNT TO CLEAR *** Protein Rich Diet Fish Food, Water Purifier and Conditioner
Manufacturer:
Wardley
Features
The Wardley Goldfish kit has been designed to supply the nutritional and water conditioning needs for your goldfish bowl or aquarium.
Wardley Goldfish Food Flakes with natural colour enhancers for all varieties of goldfish.
Wardley Goldfish Neutraliser for dissolving, neutralising, and conditioning your water.
Wardley Superchlor Plus to effectively neutralise chlorine, chloramines, as well as heavy metal ions such as copper, zinc, and iron.
Fantastic to start your Goldfish bowl.
Made in USA.
AU$4.95 (Was AU$10.35 you save AU$5.40)
Earn 50 points with this purchase
Copyright (c) 2019 The Aquarium Shop All rights reserved.