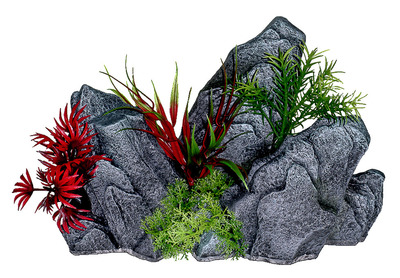 Item # BLU232
Description:
24x10x16cm h (EE-1121)
Features
Outcroppings are bedrock or ancient superficial deposits on the surface of the Earth.
Multiple floral greenery gives the appearance of a naturally overgrown sanctuary perfect for fish and reptiles.
Safe and non-toxic.
AU$19.95 (Was AU$29.55 you save AU$9.60)

Exotic Environments Rock Out Cropping with Plants Medium
20x12x11cm h (EE-1120)
Copyright (c) 2019 The Aquarium Shop All rights reserved.