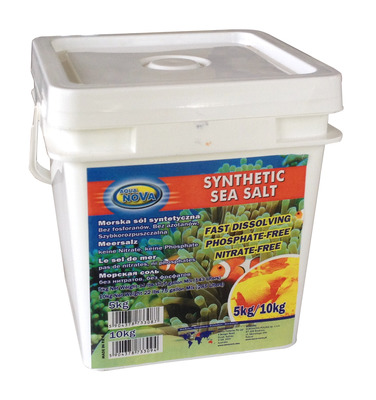 Item # NMS-10
Features
Aqua Nova Salt is the perfect sea salt formula. It has been based on state of the art coral reef ecology research. All the materials are taken from natural and pure oceanic minerals, ensuring that the properties of tropic coral reef seawater can be accurately replicated.
The salt contains abundant calcium, magnesium, trace elements and active biological substances. These components have proven to be effective in assuring the health and growth of all creatures in your aquarium.
For best results, 20% of the seawater should be replaced every 2 to 4 weeks.
Fast dissolving
Phosphate free
Nitrate free
Made in P.R.C.
AU$44.95
(Bulky Item)
Earn 450 points with this purchase
Copyright (c) 2019 The Aquarium Shop All rights reserved.