Fish Food /
Prodac Holiday Fish Food Block 20g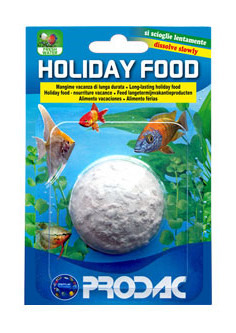 Item # MFB601
Description:
Feeds your fish while your away. (CIBO 1)
Manufacturer:
Aquasonic
Features
 
Dissolves slowly
Long-lasting concentrated food to use in aquarium during long-term absence. The food slowly dissolves in water and ensures a balanced nutrition to all kind of tropical fresh water fish.
One tablet is sufficient for an 100Litre aquarium containing up to 15 medium sized fish and last around 12 days.
AU$5.95
Earn 60 points with this purchase
Copyright (c) 2020 The Aquarium Shop All rights reserved.