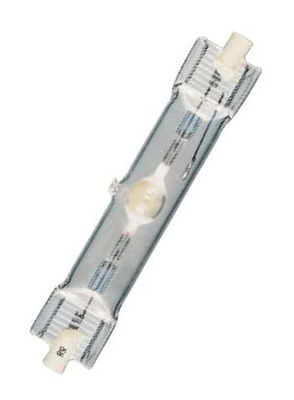 Item # 210280
Description:
Double Ended (Rx7s)
Manufacturer:
Sylvania
Features
Sylvania Coral Arc
150 watt metal halide lamp
Double ended RX7 fitting.
20000 kelvin colour temperature.
Ideal for all marine aquariums, reef aquariums and fresh water aquariums where a deep water effect is desired.
Promotes the growth of zooxanthellae algae, essential for the growth and well being of all corals and invertebrates requiring nutrients provided by the photosynthetic process.
Guaranteed great color consistency and creates ripple effect on aquarium surface.
Also suitable for fresh water aquariums. 
AU$99.95 (Was AU$124.95 you save AU$25.00)
Copyright (c) 2019 The Aquarium Shop All rights reserved.