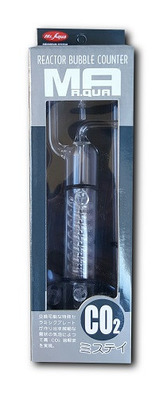 Item # MA-N006
Description:
(N-006)
Features
Convenient package with combined bubble counter and diffuser for easy monitoring of CO2 dosage injected to planted tanks.
Made with fine ceramic, can dispense the CO2 in mist form with a very good dissolving effect.
Glass blown
Suction caps included
Size: Intake stem 19cm high, diffuser/counter section 16cm high
AU$29.95
Earn 300 points with this purchase
Copyright (c) 2020 The Aquarium Shop All rights reserved.