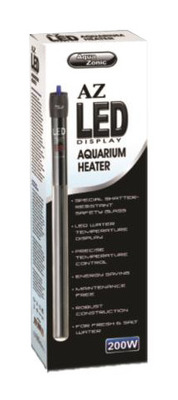 Item # AZL01
Description:
With LED display and heater guard (HT048) *** ON SPECIAL DISCOUNTED TO CLEAR ***
Manufacturer:
Aqua Zonic
Features
LED water temperature display
Precise temperature control
Energy saving design
Made with shatter resistant quality quartz glass tube. The glass tube can withstand large temperature changes.
Quality tested and reliable temperature control
For fresh & salt water
High instant heating capacity as the heating element is made from high quality heating wire which is durable and long life span.
Heating range from 16-32 degrees Celsius
IP68
Voltage: 240volt/50hz
3 Year warranty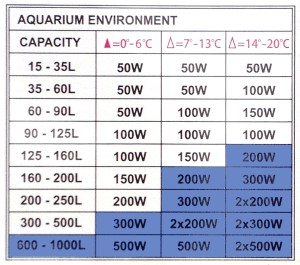 AU$37.95 (Was AU$59.95 you save AU$22.00)
AU$44.95
Was AU$64.95
Saving AU$20.00

Out of stock

AZ LED Display Aquarium Heater 300w
With LED display and heater guard (HT049)
Copyright (c) 2022 The Aquarium Shop All rights reserved.