Item # 02AS020
Description:
10000L/Hr for emptying Ponds/Pools with float switch *** ON SPECIAL ***
Features
The AQUAPRO Sump pump has been manufactured with advanced technology to provide you with the best quality pump for extracting dirty water from ponds, tanks and drains.
The pump is a light duty sump pump designed for emptying out fish ponds and water reservoirs with a 7 meter head height and up to 10000L/hr flow. It has an automatic float switch that turns the pump on and off when water levels rise and fall. The pump also has a convenient carry handle for easy positioning.
The automatic float switch allows for the pump to turn off once the water level drops too low to prevent a motor burnout. This is the pump you need when your when your pool needs emptying or your water tank needs to drain, the perfect addition to any handymanís range of helpful appliances.
HANDLES UP TO 35mm SOFT SOLIDS

BUILT IN FLOAT SWITCH
Best seller
1 year guarantee
Adjustable Flow Switch
Easy Cary Handle
Cable Length:10m
Flow: 10000L/hr
Head:7m
Inlet/Outlet Size: 25mm, 32mm
Power:550W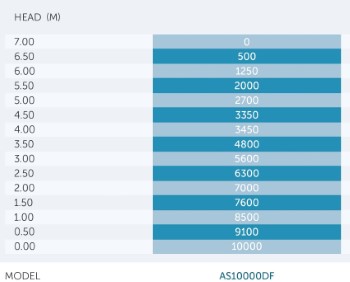 AU$79.95 (Was AU$120.00 you save AU$40.05)
Earn 800 points with this purchase
Copyright (c) 2020 The Aquarium Shop All rights reserved.