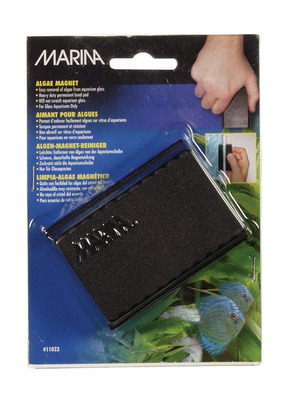 Item # GC46
Description:
Fish Tank Cleaner (11023)
Features
The Marina Algae Magnet enables you to clean the inside of the aquarium glass without getting your hands wet.
The powerful magnets ensure a tight grip and the non-abrasive cleaning pads will not scratch the glass surface.
The Algae Magnet is suitable for fresh or saltwater aquariums
AU$20.60
Copyright (c) 2021 The Aquarium Shop All rights reserved.