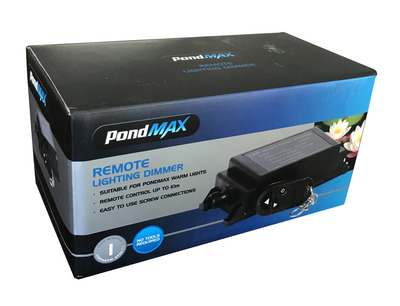 Item # 04ST420
Description:
Pond Lighting Accessory *** ON SPECIAL ***
Features
Turn your lights on and off and control light intensity remotely. Simply connect inline between the power supply and LED light.
Remote control works up to 10m.
Specifications:
Compatible ONLY with 1 LED Flat light and 3 LED Warm White light
AU$39.95 (Was AU$69.95 you save AU$30.00)
Copyright (c) 2023 The Aquarium Shop All rights reserved.