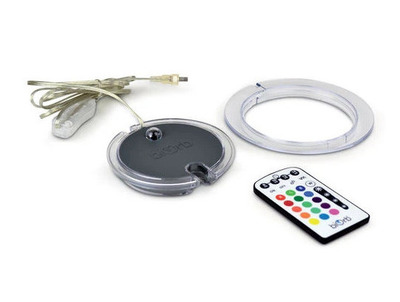 Item # 12196
Description:
For biOrb Classic (all sizes) Life 15, Tube 15, 30 and 35 Litre aquariums (45995) *** WITH NEW STYLE REMOTE ***
Features
Innovative aquarium light with 16 different colour settings and remote control. A colour intensity of 100% is present which can be dimmed to 20% intensity.
MCR stands for Multicolour Remote and offers the possibiity of simulating the light conditions of the day and night in four different time cycles.
For example: the eight-hour cycle progresses as follows;
- 15 minutes from sunrise to daylight
- 7.5 hours daylight
- 15 minutes sunset to night light
This cycle can also be set in the same manner for 10, 12 and 14 hours.
biOrb MCR LED Light Large
Suitable for biOrb Classic (all sizes), Life 15, Tube 15, 30 and 35.
AU$99.95 (Was AU$159.95 you save AU$60.00)
Copyright (c) 2022 The Aquarium Shop All rights reserved.