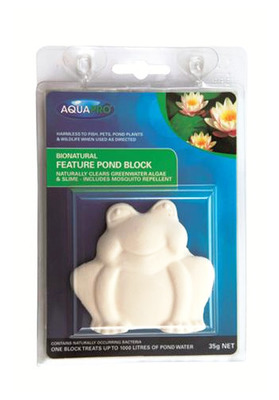 Item # 03AB160
Description:
Natural way to prevent algae growth
Manufacturer:
Aqua Pro
Features
Bionatural
Completely harmless to flora and fauna
Natural preventative for algae growth
Preventative of mosquitoes
Suitable for ponds up to 1000 litres
Not recommended to be used in smaller water features
1 block treats 1000 Litres
Effective for up to 3 months from a single block
The Bionatural Frog Block has been made with natural bacteria strains designed to control and starve algae of the necessary nutrients needed to grow. Being a bionatural product, it is harmless to fish, pets, pond plants and wildlife, allowing for complete peace of mind whilst dosing your pond.
When used as directed with a pump or filter system, the block has further abilities to prevent mosquito larvae from developing, whilst still being safe for any animals that consume the water.
To calculate approximate pond capacity:
Length (cm) x Width (cm) x Depth (m) and multiply by 1000 for Litres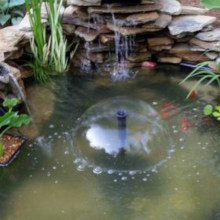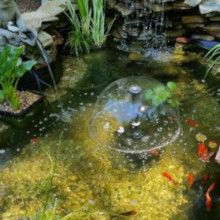 AU$15.45

AQUAPRO Pond Algae Block 20g NET
For Crystal Clear Water (Suitable for up to 800lt)

AQUAPRO Bionatural Sludge Away 500ml
Consumes sludge
Copyright (c) 2021 The Aquarium Shop All rights reserved.