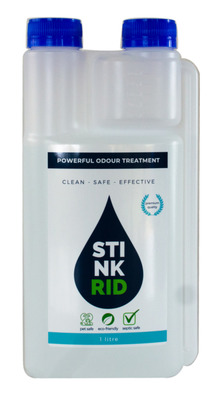 Item # STR1
Description:
Powerful Odour Treatment - 20 to 50 treatments per bottle
Features
Clean, Safe and Effective
For smelly drains, sinks, toilets and septics.
Stink Rid is an eco-friendly, bio-degradable, non-toxic water additive to reduce and eliminate water borne odour and smell.
Ideal for use in drains and toilets:
- Homes
- Boats
- Caravans
- Small commercial applications
- Cafes / restaurants
DIRECTIONS: Simply squeeze bottle until upper chamber fills with the desired amount. Remove lid from upper chamber and pour into toilet, sink or drain water. Replace lid to store. For best results use daily.
20 to 50 treatments per bottle
50mL/day - strong odour
20mL/day - mild odour and maintenance
AU$64.95
Earn 650 points with this purchase
Copyright (c) 2020 The Aquarium Shop All rights reserved.