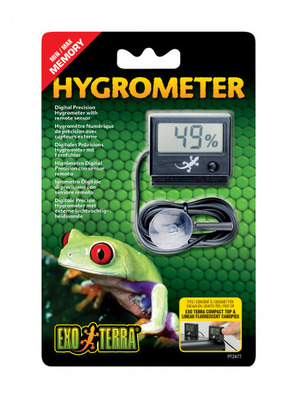 Item # RP161
Description:
(PT2477)
Features
The Exo Terra Digital Hygrometer with minimum and maximum air humidity memory is an electronic precision instrument for monitoring the terrariums relative air humidity levels.
Equipped with a unique remote sensor with a minimum and maximum temperature memory.
Monitors maximum and minimum humidity
Accurate and easy to use
Safe and secure attachment
Two hygrometers are recommended in large terrariums to precisely monitor the humidity gradients.
Fits the Exo Terra Compact top and dual top canopies and comes with batteries included.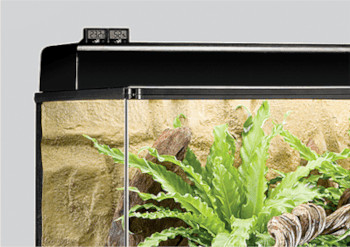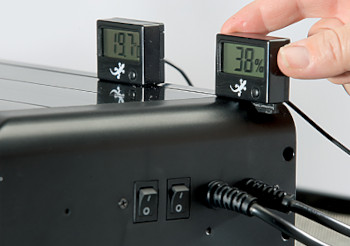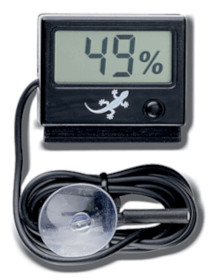 Install an Exo Terra LED Hygrometer into your terrarium and be in control of your reptiles environment.
AU$33.95
Copyright (c) 2021 The Aquarium Shop All rights reserved.