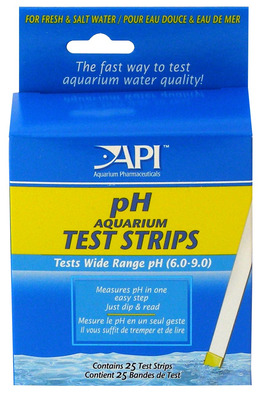 Item # APH302
Description:
Tests wide range pH 6.0-9.0 25 Tests (#33F)
Manufacturer:
Mars Fishcare
Features
pH aquarium Test Strips.
pH is the measure of acidity of water,in order for fish to thrive it is important to maintain the aquarium pH at a level similar to their natural habitat.
Test wide range of pH (6.0 - 9.0).
Measures pHin one easy step.
Just dip and read.
Contains 25 Test Strips.
The quick and accurate way to test pH. Tests a wide range: 6.0 – 9.0. Desiccant-lined tube, with snap-tight cap, provides maximum moisture protection for accurate results. Highly precise color charts Dip directly into aquarium – no separate vial needed Includes information on how to correct unsafe water conditions 25 strips For fresh and salt water
AU$29.40
Earn 269 points with this purchase
Copyright (c) 2021 The Aquarium Shop All rights reserved.