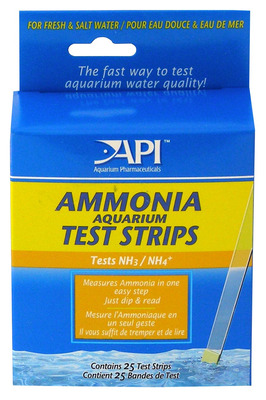 Item # APH300
Manufacturer:
Mars Fishcare
Features
Ammonia Aquarium Test strips.
Ammonia in a aquarium can come from several sources including fish waste,uneaten food and other decaying matter.
Ammonia is very harmful to fish.
It will damage fish gills and prevent fish from carrying on normal breathing.
Low levels of ammonia will stess fish,high levels will cause fish death.
Measures ammonia in one easy step.
Just dip and read.
Contains 25 test strips.
Made in the USA.
The quick and accurate way to test for the presence of ammonia. This kit reads 0-6 ppm of ammonia. Desiccant-lined tube, with snap-tight cap, provides maximum moisture protection for accurate results. Highly precise color charts Dip directly into aquarium – no separate vial needed Includes information on how to correct unsafe water conditions 25 strips For fresh and salt water
AU$36.65
Earn 366 points with this purchase
Copyright (c) 2019 The Aquarium Shop All rights reserved.