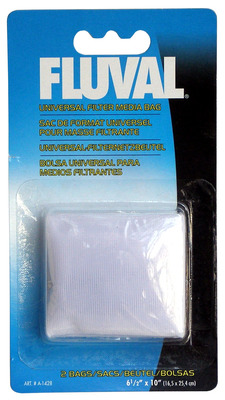 Item # FA104
Description:
(A-1428)
Manufacturer:
Fluval
Features
The Universal Filter Media Bag is ideal for use with any Fluval canister filter. Simply fill the bag with bulk-style chemical or biological filter media, close the fastener and place into your desired media compartment
Ultra fine mesh approx. 0.2mm
2 pack
15.5x25.4cm
AU$10.45
Earn 104 points with this purchase
Copyright (c) 2020 The Aquarium Shop All rights reserved.