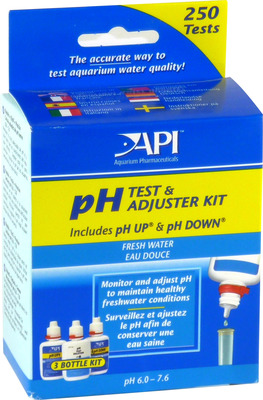 Item # APH23
Description:
Includes pH UP and pH Down. 250 tests
Manufacturer:
Mars Fishcare
Features
Reads pH 6.0-7.6
3 bottle kit
Monitor and adjust pH to maintain healthy freshwater conditions
Fish require a specific pH level to thrive.  However, pH in an aquarium can fluctuate due to fish waste, addition of tap water and the build-up of natural acids.
This Kit contains:
3 liquid dropper bottles with child-resistant safety caps, easy-to-read instructions with information on how to test and how to correct unsafe water conditions, colour chart and glass test tube with snap-tight cap.
AU$28.75
Earn 273 points with this purchase
Copyright (c) 2021 The Aquarium Shop All rights reserved.