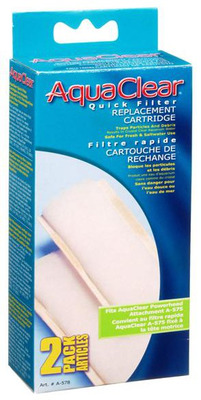 Item # FA57
Description:
For AquaClear Quick Filter Powerhead Attachment (A-578)
Manufacturer:
Hagen
Features
AquaClear Quick filter cartridges are uniquely designed to fit the aquarclear quick filter powerhead attachment.
The cartridge has an extra thick duo-density (two layered) pad that has expanded capacity for waste removal.
This thick pad allows it to remove solid waste and particles as small as 1 micron without difficulty.
Cartridges should be changed when they become clogged with debris or discoloured.
AU$6.55
Earn 66 points with this purchase
Copyright (c) 2021 The Aquarium Shop All rights reserved.