Cat Supplies /
Catit 2 in 1 Style Durable Double Cat Diner White 160ml/350ml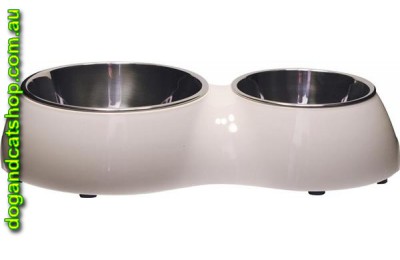 Item # STY51
Description:
Cat dish for food and water
Manufacturer:
Hagen
Features
The multi-purpose Catit Double Diner for cats can be used for either food, water or a combination of each.
Attractive, accent-coloured outer dish blends with any home décor and the stainless steel inserts remove for easy cleaning. 
Capacity: 2 dishes - 1 x 350mL (11.8 fl oz) and 1 x 160mL (5.4 fl oz). 
Dishwasher safe.
AU$35.25
Earn 352 points with this purchase
Copyright (c) 2020 The Aquarium Shop All rights reserved.