Fish Food /
Vitalis Aquatic Nutrition Marine Flakes 15g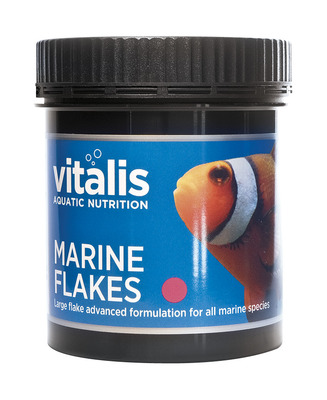 Item # 100500
Description:
Flakes Natural Ingredients marine range
Manufacturer:
Vitalis Aquatic Nutrition
Features
Health - Colour - Vitality
The Marine Flake is our core technical feed that incorporates our expert knowledge of natural ingredients and preservatives to deliver a highly palatable and digestible balanced diet for captive Coral Reef Species.
It can be used alone as a complete feed, alongside Algae flakes or in rotation with our technical Aegis range to maximise health and vigour. 
Less waste - improved water quality
Natural Ingredients
A complete pet food for marine fish, suitable for Damselfish, Clownfish, Lionfish, Anthias, Gramma, Butterflyfish, All Marine Angelfish, Wrasse, Garden Eels, Parrotfish, Hawkfish
Composition: Fish and Fish Derivatives, Derivatives of Vegetable Origin, Molluscs and Crustaceans, Oils and Fats, Minerals.
Analysis: Protein 52%, Fat Content 10.5%, Inorganic Matter 9.5%, Crude Fibre 2%.
Sensory Additives: Astaxanthin 200mg/kg.
Nutritional Additives: Vitamin A 10,000iu/kg, Vitamin D3 2,000iu/kg, Vitamin E 200iu/kg, Zinc Sulphate Monohydrate 209mg/kg, Manganous Oxide 131mg/kg, Cupric Sulphate Pentahydrate 92mg/kg, Ferrous Sulphate Monohydrate 28.7mg/kg, Calcium Iodate Anhydrous 12.4mg/kg.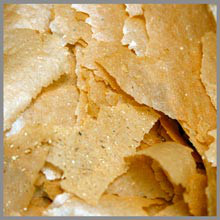 AU$8.35 (Was AU$16.40 you save AU$8.05)
AU$25.70
Was AU$29.95
Saving AU$4.25

Out of stock

Vitalis Aquatic Nutrition Marine Flakes 30g
Flakes Natural Ingredients marine range *** BEST BEFORE 07/21 ***
Copyright (c) 2021 The Aquarium Shop All rights reserved.