Fish Food /
Vitalis Aquatic Nutrition Algae Flakes 30g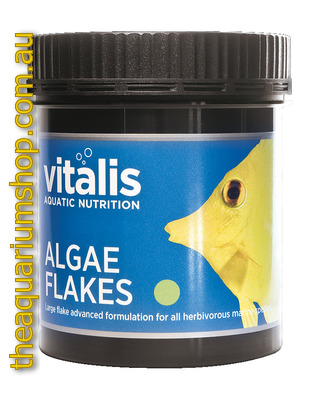 Item # 101011
Description:
Flakes Natural Ingredients marine range *** ON SPECIAL NO BEST BEFORE ***
Manufacturer:
Vitalis
Features
We combine our key ingredients with a uniquely tailored mix of marine algae. These include nutrient rich species harvested in UK waters to bring your fish a herbivore flake with an enhanced nutritional profile.
Less waste – improved water quality
Natural, sustainably sourced ingredients
Recommended for: Marine Angelfish, Damselfish, Clownfish, Butterfly fish, Wrasse, Rabbitfish, Surgeonfish.
Composition: Fish and fish derivatives, derivatives of vegetable origin, molluscs and crustaceans, oils and fats, vitamins, minerals.
Analytical Constituents: Protein 19.5%, Inorganic matter 13.5%, Fat 6.8%, Crude Fibre 4.6%.li>
Technological additives: Antioxidants, preservatives.
Nutritional additives: Vitamin A 15,000IU/kg, Vitamin D3 2,000IU/kg, Vitamin E 200mg/kg, Zinc sulphate monohydrate 208mg/kg, Manganous sulphate monohydrate 131mg/kg, Cupric sulphate pentahydrate 88.5mg/kg, Ferrous sulphate monohydrate 28.7mg/kg, Calcium iodate anhydrous 12.4mg/kg.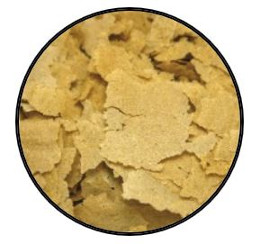 AU$13.95 (Was AU$25.27 you save AU$11.32)
Earn 140 points with this purchase
AU$3.95
Was AU$16.95
Saving AU$13.00

Out of stock

Vitalis Aquatic Nutrition Algae Flakes 15g
Flakes Natural Ingredients marine range *** ON SPECIAL BEST BEFORE 01/20 ***
Copyright (c) 2020 The Aquarium Shop All rights reserved.