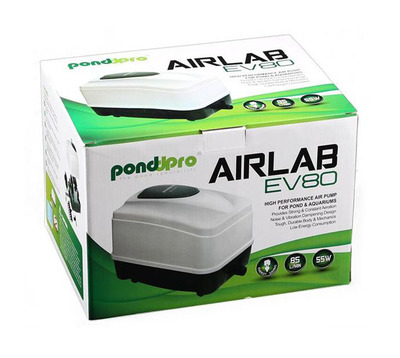 Item # QHU103
Description:
55watt
Manufacturer:
Pond Pro
Features
Pond Pro Airlab heavy duty air pump range.
Airlab high performance air blower
Output : 85 litres per minute
Power : 55 watts
Pressure: 0.046Mpa
Suitable for multiple of uses.
Provides strong and constant aeration
Low energy consumption
Quiet operation with noise and vibration dampening design
Tough and durable body and mechanics
Comes complete with Multi-Outlet Manifold
1 year guarantee
AU$199.10
Earn 1991 points with this purchase
Copyright (c) 2019 The Aquarium Shop All rights reserved.